I ran across this quote recently: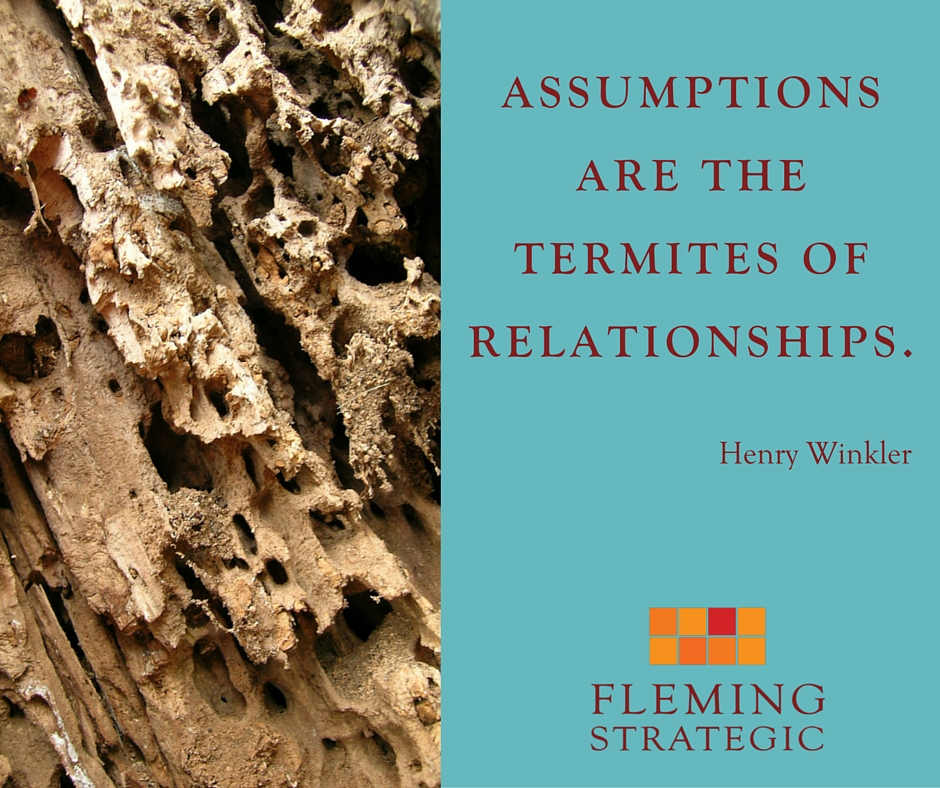 So true, isn't it? And yet, we all tend to make assumptions.
This client is thrilled with our engagement; this one isn't.
That target client is represented and is no interest in moving; that one understands the legal situation that's cropped up and but can't (or won't) spend the money to resolve it.
That contact knows what kind of work I do and knows I'd like to get referrals.
What assumptions are you making that may affect your business development success? How can you test them?
/wp-content/uploads/2015/11/Fotolia_37225036_XS.jpg
283
424
strategic
/wp-content/uploads/2015/09/3179291.png
strategic
2021-02-03 08:00:19
2021-01-31 21:57:58
Don't make assumptions.