What's wrong with status quo? Maybe nothing. But here's what you need to keep in mind when you're considering whether to make a shift of some sort:
Status quo doesn't get attention.
Status quo doesn't delight anyone.
Status quo doesn't get talked about.
Status quo doesn't feel fresh or tailored.
Status quo… just IS.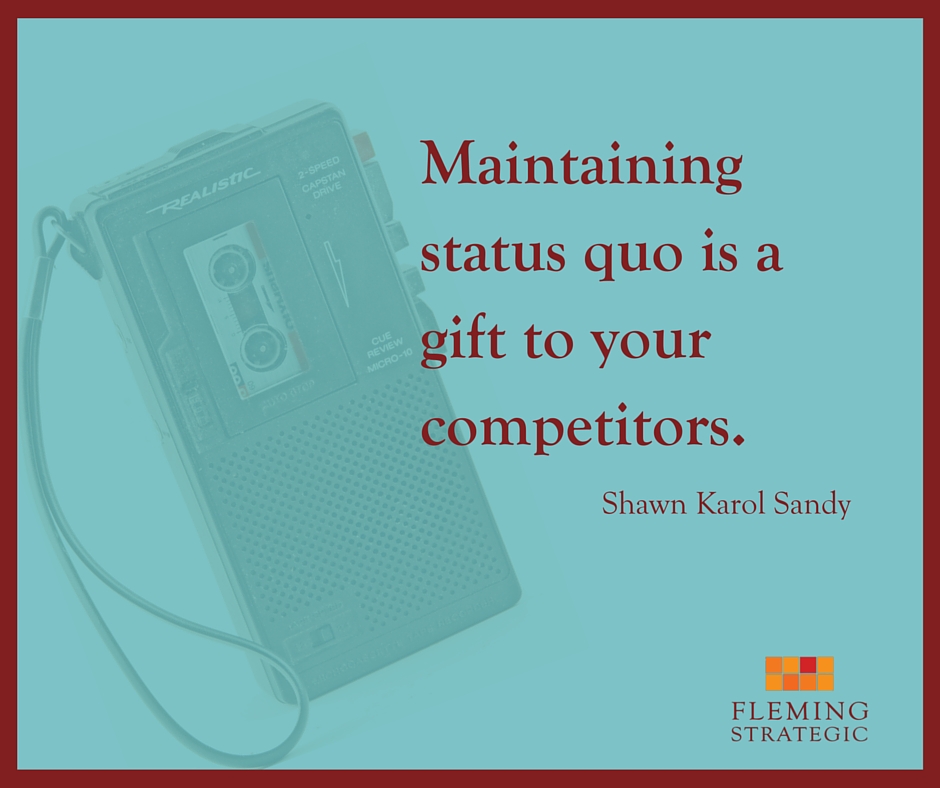 In a world that is moving forward, staying the same gives your competitors an advantage. They need not make a big change, and they need not even make a change that offers a substantial advantage: any change offers a point of distinction.
Should you make a change solely for the sake of making a change? No. But you should never stop asking whether a change is warranted to better serve your clients, to better position your practice, or to work more efficiently.
If nothing else, a change may get your own creative juices going. If you're trying to solve a difficult problem, try standing up or working in a different location. Even driving to work in a new way may stimulate new ideas.
If you're feeling stuck in status quo, what might you change?
/wp-content/uploads/2016/03/Depositphotos_13006410_m-2015.jpg
1000
993
strategic
/wp-content/uploads/2015/09/3179291.png
strategic
2016-03-02 08:00:16
2016-03-01 20:50:27
Why status quo is dangerous.