Here's a quote for you to consider.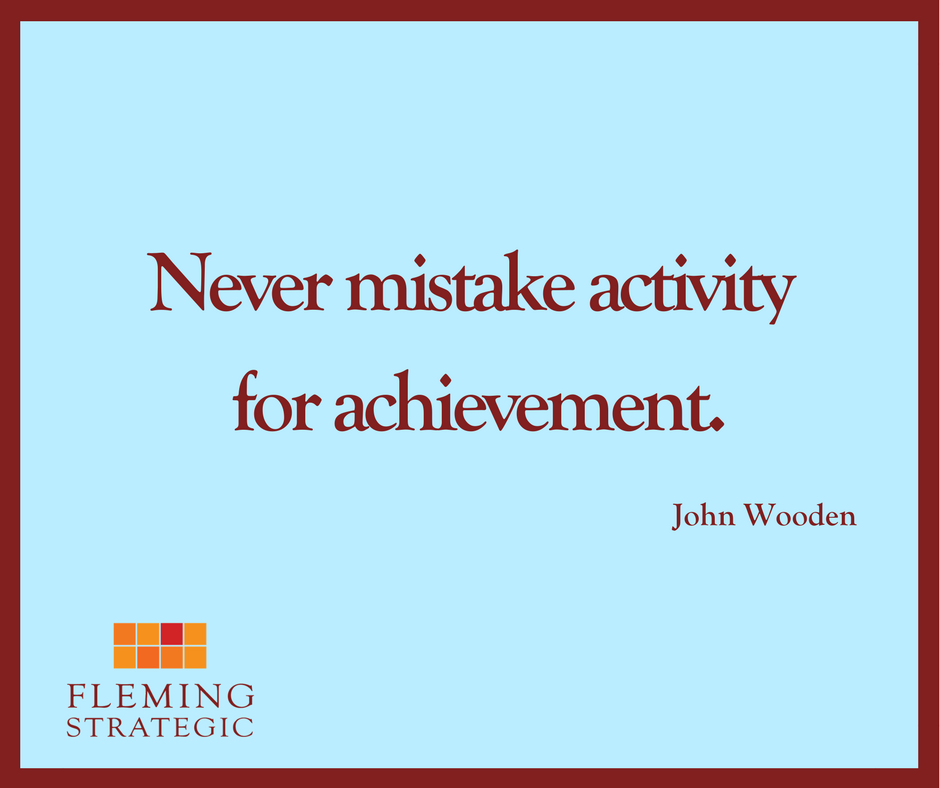 Sometimes when I speak with lawyers, especially those new to business development, they share all the steps they've taken…And I'm left with one essential question that I always ask in a more diplomatic way: So what?
Activity is critical, of course, since accomplishment can exist only through activity of some sort. That said, it's important to distinguish between activity and achievement to ensure that your business development activity is worthwhile — meaning that it is moving you toward the results you want to see.
For example, if you attend a conference or other meeting where you collect 100 business cards for new contacts, so what? Conversation with five well-targeted new contacts will usually yield a better business development result. That's because you've had the opportunity to connect with new contacts through your on-site conversation, so follow-up activity is about deepening (not merely establishing) a relationship. However, if your objective is to be elected to a leadership position in the group, meeting as many people as possible might be more valuable. Objectives often hold the key to the activity vs. achievement distinction; other times, your follow-up controls. Without proper follow-up contact, even in-depth conversation with an ideal new contact (which could otherwise advance your objectives) is unlikely to get much in the way of results.
Take a look at the business development tasks you've completed over the last month and ask whether each represents activity or achievement. If you find activity, check to see what else you might do to achieve instead.
/wp-content/uploads/2006/09/Depositphotos_67429597_m-2015.jpg
667
1000
Julie Fleming
/wp-content/uploads/2015/09/3179291.png
Julie Fleming
2017-04-26 08:13:00
2017-04-26 08:13:45
Activity or achievement?