You've probably heard some version of Bob Burg's statement that, "All things being equal, people will do business with and refer business to, those people they know, like and trust."
We tend to focus on getting known, we work to communicate in a way that increases the chances of being liked, but how do you build trust? I like this perspective: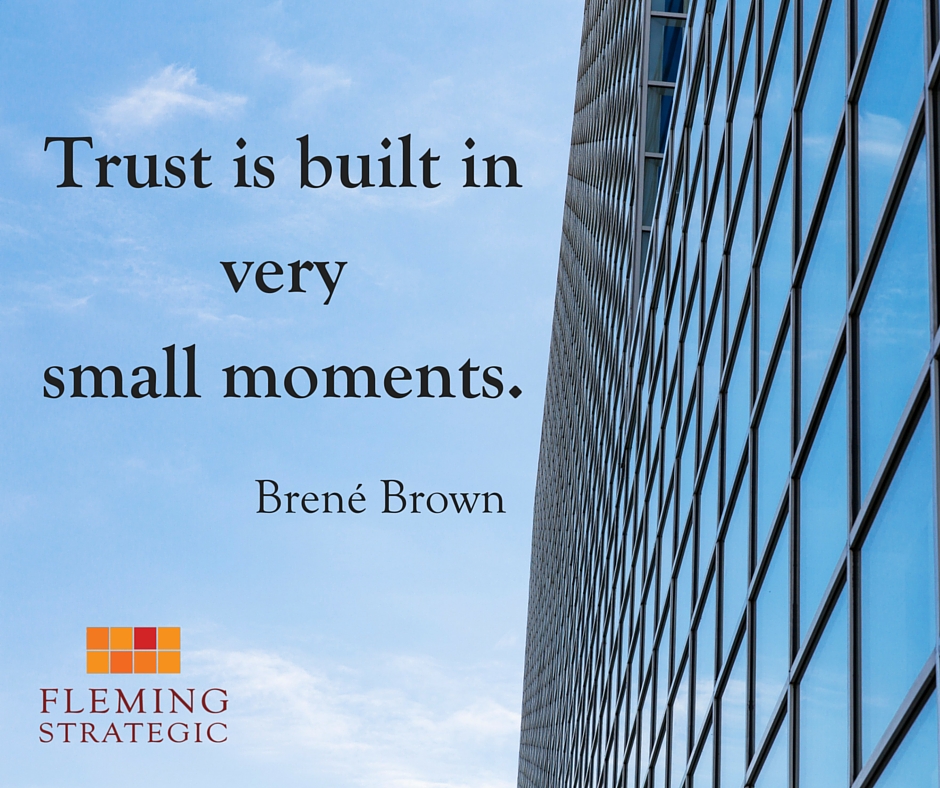 What does this mean in the context of business development and the practice of law? Ensure, to the greatest extent possible, that everything you do increases (or at least doesn't decrease) your trustworthiness. For example:
Return calls and emails within a reasonable time. (Extra points for letting your contacts know when they should expect to hear from you.)
If you say you'll do something (whether it's billable work or following up on a conversation), do it at the time and in the way you said you would.
If you send a newsletter, send it consistently.
If you're asked a question and you don't know the answer, say so and promise a follow-up—and then follow up when you said you would or sooner.
If you're wrong about something or you make a mistake, own up to it. Explain if necessary, but don't make excuses.
Be findable in the groups and publications where someone in your field would ordinarily be found. (If you're an elder law attorney, for example, you might be a member of the National Academy of Elder Law Attorneys.)
Have a professional presence both offline and online that fits your practice. (Your "vibe" will be likely different if you work with musicians than if you serve Fortune 100 companies, for instance.)
These are just a few examples of how you might do your part to appear and be trustworthy. What opportunities do you see in your own practice?
/wp-content/uploads/2015/10/Fotolia_11321747_XS-300x200.jpg
200
300
Julie Fleming
/wp-content/uploads/2015/09/3179291.png
Julie Fleming
2016-03-30 08:00:56
2016-03-29 14:37:12
How do you establish trust?